About Us
Product Search
Product Category
product brand
Product Keywords
Contact Us
Add: No.128,P21 Building,China Southern City,Pinghu Town,Shenzhen,China
Tel: (86)755-89639966
Fax: (86)755-8392 2573
E-mail: public@szky.com.cn

Current Location: Home > About Us > Company Profile

Kaiyue Industry Co., Ltd. was founded at Shenzhen in 1983, over the past 28 years, beginning from Bosch power tools, we have got General Agency and Distribution License for 43 world famous brands of product in China up to today.
DNB, Sanwa, Alki, Kay Syneder, Snapon , Gedore, Knipex, Rennsteig, Rothenberger, Witte, Wiha, Wera, Ideal-Tek、Facom, Shell, MTC, Keiba, Bosch (Production Tool), Hilti, Steinel, Panasonic, Reken, Atlascopco, Desoutten, Mitsubishi, Mitutoyo, Uryu, Fuji, Wacker Neuson, Nitto, Norbar, Festo, Induk, Zurn, Festool Appollo, Adept, Fluke, Agilent, Elau, Zurn, Xylem etc.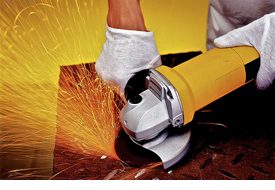 We are a reputable company with a long history in this business, and we are serving over 9000 end customers and approx. 600 ones are large and well-known companies including fortune 500, state-run and public listed companies in China, and we provide them with total solution for their production assembly and all other processes – screwing, drilling, riveting, polishing, painting, cutting, welding, coiling, automation, and professional production and testing equipment and special equipment for offshore oil excavation industry. Over the past 15 years, we also have established a large and powerful marketing network in China – we possess 5 regional sales representative offices and 310 distribution dealers across China. Our core value committing to our customer is 'Continuously improving assembly level, Enhancing production efficiency, Reducing quality defective rate, Cutting down manpower cost'. We have been adhering to the principle of "Honesty, Integrity, Pioneering Spirit and Customer-oriented," we integrate excellent resources and channels and aggressively promote them to our target customers. Our excellent teamwork, first-class business reputation, high quality products and perfect after-sales service has win our customers' trust and support and acquired many good friends from different industries as well.
Kaiyue has been acting as an excellent player to integrate China top customer resources and will continuously develop more and more excellent product line to make it easy to constantly contribute our value to our end customer and business partner within the next 20 years.